Taking a few minutes out to get lost in Tim's World.....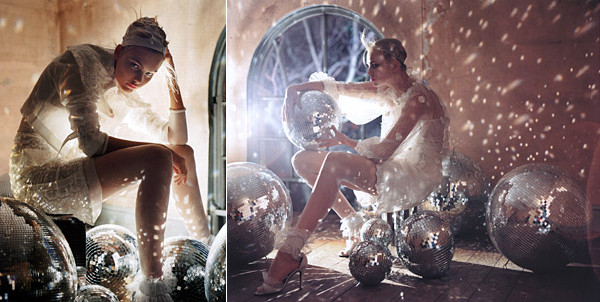 "Fashion allows fantasy, and I'm a fantasist. I love beautiful clothes- but I couldn't give a monkey's what's on the catwalks"
"I like capturing stuff that is disappearing- that's the point of photography. What I am photographing is an imaginary place that never existed, but is connected to something that has already been."
"I know the world that I am painting is not a reality. It is a whim, an entertainment to provoke something in people, whether as escapism or relief. I think that is very valid."
Quotes from Vogue: June 2008, Images: Tim Walker.
For a visual feast of his work put aside a few moments and check out http://ana-lee.livejournal.com/136165.html